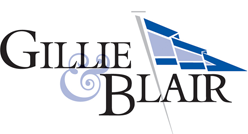 Gillie & Blair's very experienced and qualified staff are used to handling a broad spectrum of marine craft including dry cargo bulkers, tankers, reefers, cruise liners, coasters, fishing vessels, heavy lift and offshore support vessels. In fact all types of ships are attended with diligence to ensure that both onshore and offshore our clients' needs are met in a most professional and personal manner.
With over 100 years marine experience the company recognises the need for a cost effective and speedy turnaround of vessels and this is achieved with the help of the company's efficient staff who are available 24 hours a day, 365 days a year.
Shipping, now more than ever, requires prompt and accurate information and the offices are equipped with the latest information technology. From the moment the team are appointed, clients are kept closely posted as to the progress of their ship or cargo.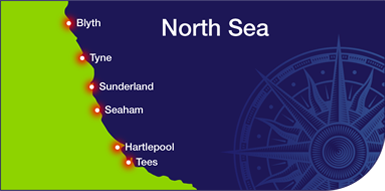 Gillie & Blair have always fostered good relationships with HM Revenue & and Customs, and thanks to a computerised link, import/export customs clearances can be swiftly effected to ensure customer's goods are cleared promptly.
Gillie & Blair cover the ports of Blyth, Tyne, Wear, Seaham, Hartlepool and Tees and are company members of the Institute of Chartered Shipbrokers and are authorised by the Corporation of Trinity House as Light Dues collectors.
For a pro-forma disbursement account or any other information in the above ports please contact Gillie & Blair.
---